ELISA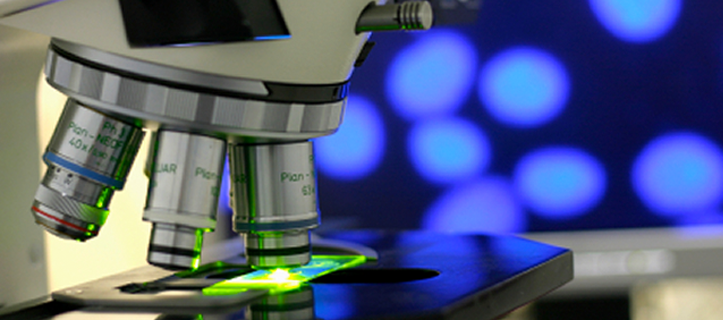 Multi-analyses detection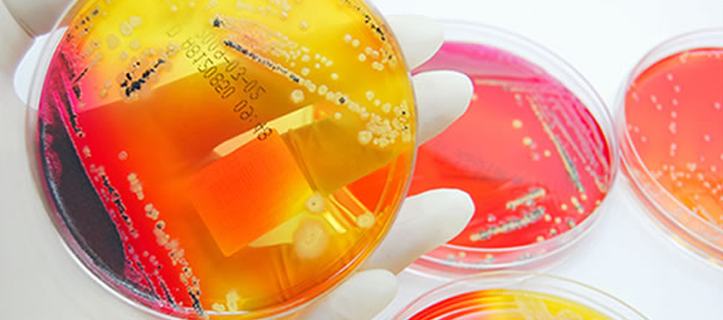 Flow cytometry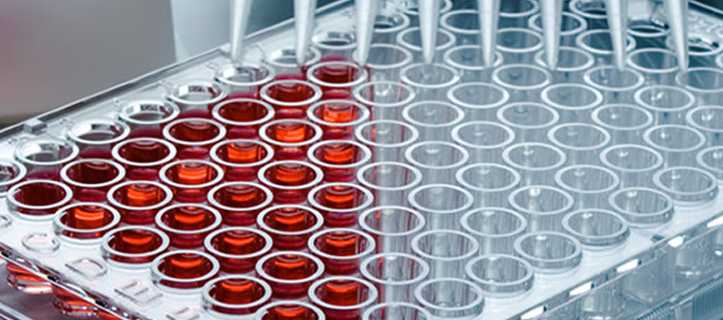 EliSpot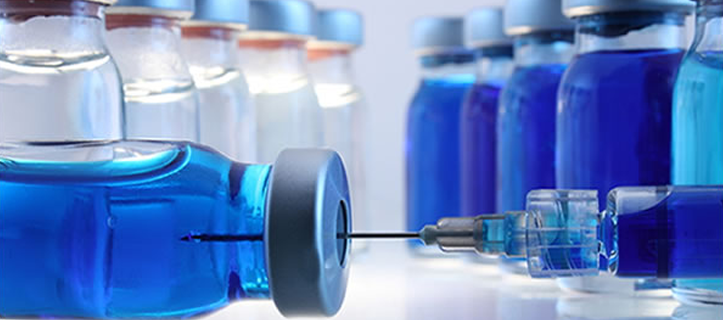 Antibody isotype responses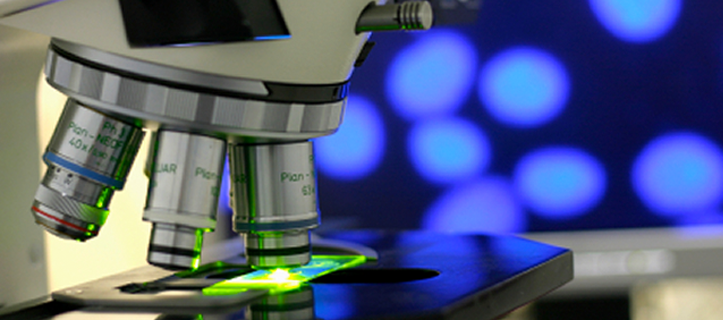 Our scientists are experienced in developing and running ELISAs and other immunological assays for research and development. Our expertise in cell biology enables us to develop, validate and perform cell-based assays from primary tissue, such as bone marrow, spleen, liver, blood, as well as with tissue culture cell lines. Oftentimes screening a pharmaceutical agent for efficacy in a disease model requires assaying the levels of specific biomarkers using ELISAs or other bioassays
Many of our clients develop pharmaceuticals that require cell-based immunoassays to measure an immune response. We can test sera not only for IgG or other antibody isotype responses but can determine whether cell activation is involved, by using cell-based immunoassays such as the mixed lymphocyte reaction (MLR) or natural killer cell activation. For in vivo toxicity studies we can determine whether cytotoxic T lymphocytes have been sensitized to your drug or whether the immune system cells have been activated by the detection of released cytokines or the presence of a specific cellular receptor.
Many of these assays are available in high throughput formats or can be adapted to one with minimal method development. Mechanism of action can be delineated in cell-based assays following treatment with your pharmaceuticals
ELISA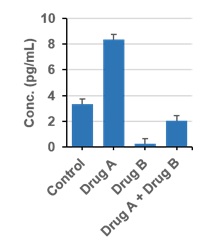 ELISA is a plate-based assay for detecting and quantifying substances such as proteins and peptides. Typically, single analyte is detected at a time using this approach. We routinely analyze tissue culture, mouse/rat/human plasma/serum, BAL fluid samples using various ELISA kits. Mouse acute lung injury (ALI) model is a translational model to recapitulate part of the pathology during clinical ALI. The resolution of lung injury and inflammation in mouse models can be monitored by measuring cytokine levels during efficacy studies. ELISA can be used to measure levels of pro-inflammatory cytokines (IL-1b, TNFa and INFr etc.) for the model.
At MuriGenics, we also have capability of measuring intracellular and extracellular proteins in tissue samples. Our high throughput tissue homogenizer can be used to grind soft and hard tissues. An extraction step in the form of high speed spin or protein precipitation can be further be used to enhance detection/quantification of various analytes using ELISA kits.
Custom ELISA assay development and validation is frequently needed for drug purification, stability or lot release. We can develop your ELISA assay using polyclonal or monoclonal antibodies supplied by you or use the antibodies we develop here at MuriGenics. Our scientists will consult with you about your final use for the ELISA assay and discuss various formats that can be designed into your assay. Should you have an ELISA assay already developed and wish to have our scientists use it to test drug metabolism, drug stability or lot release, we will employ your protocols.
Multi-analyte detection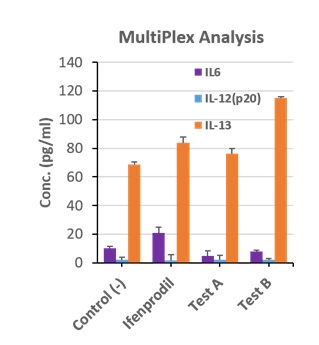 Understanding the pharmaceutical's efficacy in disease condition requires a large base of knowledge. A comprehensive analysis is usually derived from data obtained through the examination of multiple disease biomarkers. Performing individual ELISAs or other bioassays for each individual marker can become both costly and time consuming. At MuriGenics, we can use microplate format, bead based multiplexed immuno-assay system that allows for the measurement of multiple targets within an individual sample. Multiplexing technology involves color-coded beads coated with a reagent specific to a particular bioassay, allowing the capture and detection of multiple analytes from a single sample. Analytes are available for quantifying the levels of specific proteins or other macromolecules (ELISA) or for gene expression profiling (bDNA) within a broad range of therapeutic areas including: autoimmune, cardiovascular, infectious, inflammatory and metabolic diseases. Some of the biomarker panels we perform frequently for clients at MuriGenics are below:
Inflammatory Cytokine/Chemokine Panel
Endocrine Panel
Cardiovascular Panel
Additionally, with our adoption of DropArray technology we can cut down the use of sample volumes for various cytokine analysis. Thus, leaving more sample volumes for running other bioassays.
Flow cytometry
Flow cytometric analysis allows for the identification and quantification of individual cells in a population with phenotypically discreet properties. In the early stages of cancer, host lymphocytes are in a constant battle to fight tumor cells. Lymphocytes get trafficked to the site of tumor where they infiltrate the tumor. However, cancer cells eventually adapt and suppress the anti-tumor response. Various immuno-oncology therapies are aimed at relieving this immune-suppression. Flow cytometry is a valuable tool in documenting tumor infiltrating cells at various stages of drug treatment. At MuriGenics, our flow cytometry services are optimized for immuno-oncology research.
We have a multi-color flow cytometer with high throughput (96-well) functionally
Our experts have extensive experience gating various immune cell populations
We routinely characterize tumor infiltrating cells
We have optimized tissue dissociation protocols for various tissues
Our immune cell staining panels are optimized for best performance for both surface and intra cellular staining.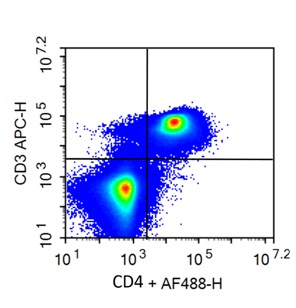 Routine assays performed by MuriGenics include:
Cell phenotyping in tumors and target organs
Apoptosis assay (PI and Annexin)
Cell cycle analysis
IgG Quantification
Custom Assay Solutions
Contact us for advice on your immune-oncology needs. We look forward to help you in your drug discovery process
EliSpot
ELISpot is a highly sensitive assay to measure the number of cytokine-secreting cells at the individual cell level. The assay involves capture of released cytokines from individual cells by the PVDF membrane pre-coated antibody. ELISpot has been widely used to investigate specific immune responses in cancer, allergies and auto-immune diseases. Interferon-gamma production has been associated with cytotoxic T-cell response. It promotes development and activation of Th1 cells and exhibits anti-viral, anti-proliferative and apoptotic effects. ELISpot can be used to evaluate drug efficacy by measuring the capacity to elicit potent T-cell responses. Furthermore, other aspects of cytotoxic T-cell response – Granzyme B and Perforin release can also be studied using ELISpot assay. Our multi-modal imager can read ELISopt and FluoroSpot plates in a high throughput settings.
Antibody isotype responses
IgG or other type of antibody isotype response.
The T-cell-dependent antibody response to an antigen can be a valuable tool for assessing the effect of a drug on immune- system at the preclinical drug development stage. In this assay, the immune function is evaluated for various immune processes – antigen uptake, presentation, T cell function, B cell activation, and antibody response. This assay can be used to evaluate investigational drug's efficacy in animal models. In a typical study, KLH immunization is performed followed by the treatment with the test drug. Separate positive control like cyclophosphamide is also used. Over the course of 2-4 weeks, IgG and IgM production is evaluated.