Pharmacokinetics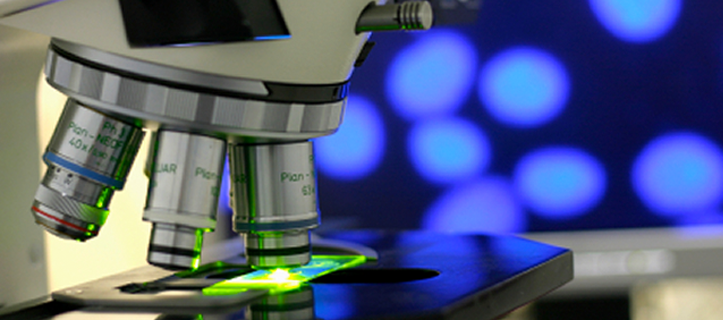 Bio-distribution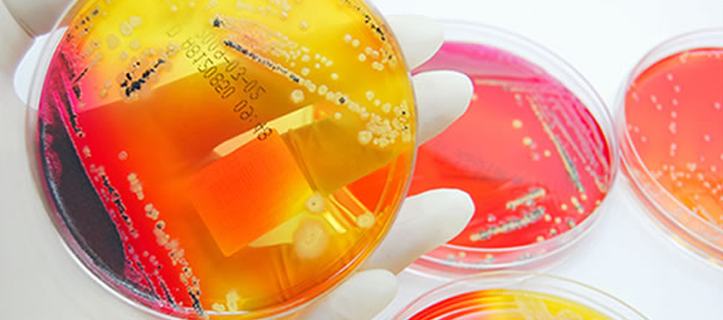 Determining the pharmacokinetics (PK) of novel test compounds is essential for approximating efficacy during the drug development and discovery phases. At MuriGenics, we provide a wide-range of murine pharmacokinetic, bioavailability and bio-distribution services that can be customized to meet the needs of our clients.
In order to screen for possible gene-compound interactions, MuriGenics provides preclinical pharmacogenetic PK profiling through the use of a variety of strains of rats or mice. In addition, a PK component can be added to a Cancer or a Disease Model study to assess changes within PK parameters during a particular disease state.
Species of mice include – Outbred, inbred and genetically engineered strains.
Rats (different strains – with or without implanted catheters) are also available.

Contact us for additional information on a specific strain or with questions regarding strains that may express a specific phenotype of interest.

Means of Administration include – PO, SC, IP, IV, Intratracheal, Intramuscular, Intrathecal, Topical, Slow-infusion and Continuous Infusions (Osmotic or syringe pump)
As with all of our in vivo services, we guarantee continued communication during on-going studies and will contact you directly with any questions or concerns. This helps to guarantee that any data collected is both biologically and clinically reliable and relevant.
Pharmacokinetic Studies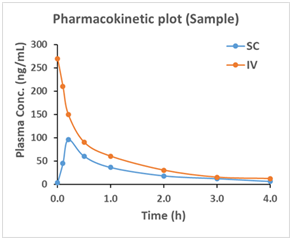 Pharmacokinetic (PK) studies are an important part of the drug development process. Knowledge of how the body absorbs, distributes, metabolizes and eliminates (ADME) drugs helps guide the dosing treatment to maximize efficacy and avoid unwanted effects. MuriGenics has optimized protocols to carry out a wide array of PK study designs. We strive to achieve rapid turnaround with quality results for your research. We have extensive experience in drug discovery and development for both small molecules and biologics.
Our rodent protocols are IACUC approved. Typically, we use 3-5 animals/dose/group in these studies. We offer these studies in various strains of mice and rats, please contact us for additional information on a specific strain. Routes of test drug administration is listed in the above section. Some studies may require several concentrations of a particular compound of interest or the use of different formulations and vehicles.
In our routine assay, at various time points set forth in the study protocol, blood samples (tissue samples) can be collected and processed. The number of and distance between time points will be dependent upon the compound, the route of administration, and its half-life.
Biliary Pharmacokinetics
Biliary pharmacokinetic studies may be conducted to determine biliary excretion and clearance of test articles.
PK Analysis in Disease Models
Since the pharmacokinetics of a compound may change during disease influencing efficacy, PK studies may be performed in conjunction with Cancer or other Disease models. Contact us to inquire about adding a PK component to one of our available disease models or to discuss a study idea of your own.
Bio Distribution analysis
Bio-distribution studies are localization studies performed in non clinical species to support early-stage drug development process. Efficacy of the test compound is dependent on the availability of the compound at its target tissue site. To evaluate safety and toxicity of a test compound, in vivo bio-distribution studies are required by the regulatory agencies. MuriGenics offers non-GLP services to accurately access the bio-distribution of test compound in the target and non-target tissues.
Different strains of mouse and disease models are available at MuriGenics to support your reesarch. These studies can be supported by plasma/serum analysis, ELISA, multiplex, immunohistochemistry, animal imaging, flow cytometry, RNA analysis etc.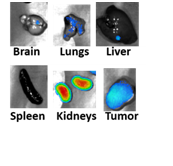 We also offer small animal imaging on our SII imaging system. Bioluminescence, X-ray and fluorescence imaging modalities are available. The SII Ami system, compared with IVIS system, is a high troughput system capable of imaging upto 5 mice at a time.